Schomp Automotive at Castle Rock Oktoberfest 2019
Join us in Downtown Castle Rock on September 28, 2019, from 1:00 PM – 9:00 PM for a celebration of Oktoberfest! 
As summer wanes, local families are looking for things to do to welcome the fall season. Oktoberfest is fast approaching and there's nothing more autumnal than spending it in beautiful Castle Rock and taking part in this proud German tradition. Schomp is the official automotive partner of the free festival that will take place at Wilcox Square and is open to the public. 

Schomp Automotive and Schomp SPARK team will be on-site to help usher in the fall celebration. We'll have booths complete with complimentary face painting and a fun-filled Selfie Station with our own German-themed backdrop. Plus, if you purchase beer tokens from the festival, you'll receive a wooden nickel to redeem an extra Complimentary Beer from our partners at local brewery West Bound and Down in Idaho Springs!  
We'll also feature new vehicles from Schomp BMW, Schomp Honda and Schomp MINI that you can check out if you're interested in perusing our cars while you enjoy the festival. The vehicles will be on display for you to explore in a non-sales and no-pressure environment where you can learn about the latest safety and technology features while taking in the sites and activities from Oktoberfest.

History of Oktoberfest
Oktoberfest originated in 1810, as a celebration of the union between Crown Prince Ludwig (who later became King Ludwig I) and Princess Teresa of Sassonia-Hidburghhaussen. The citizens of the city of Munich were invited to attend the festivities and to celebrate the merry matrimony. It was initially held in the fields in front of the city gate, which have since been named Theresienwiese (Teresa's Garden). To close out the celebration, a horserace was held along with a substantial feast for all citizens of Bavaria. After the first festival, the tradition was continued the following year and gave rise to what is now known as Oktoberfest. The celebration has been held ever since, save for 24 years in which it was canceled due to wars or epidemics.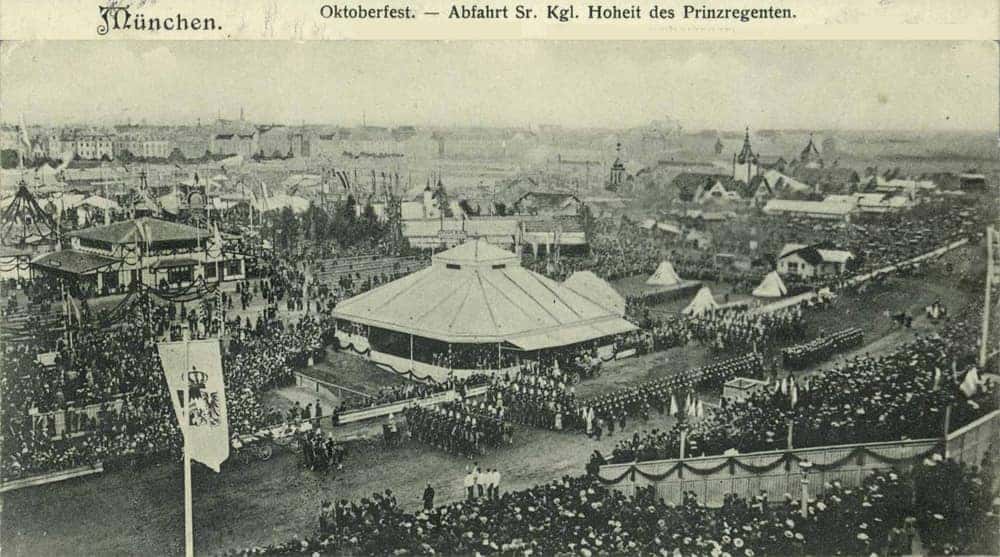 Today, Oktoberfest is the world's largest Volkfest, a people's fest featuring considerable amounts of beer and traveling funfair. It is held annually in Munich, Bavaria, and runs for 16-18 days in late September until the first Sunday in October. Over 6 million people attend the event in Munich each year, where substantial quantities of Oktoberfest beer are consumed. Those who attend can also enjoy numerous attractions, such as amusement rides, side stalls, and games. A wide variety of traditional food is also served to fill the bellies of the festival-goers.

Current day, Oktoberfest is celebrated around the world, where people can get a taste of what the Bavarians get to experience each year. If you're unable to make it to Munich this year, come to Castle Rock and get your fill of delicious Oktoberfest beers and Bratwursts. It's sure to be fun for the whole family. We hope to see you there!

Check out the Facebook Event here!