Twenty-Nine Years Strong: Schomp Automotive & Children's Hospital Colorado
The year 2019 celebrates a 29-year partnership between Schomp Automotive and the Children's Hospital Colorado. Each summer, the Schomp dealerships hold their largest annual sale in which a portion of the proceeds from all departments at the dealerships is donated to the Children's Colorado Burn Unit. We feel this is a section of the hospital where a monetary donation makes the most immediate and impactful benefit to the patients' lives.

This Year's Donation
In 2019, the three newly-acquired dealerships located on Havana Street in Aurora – Schomp Subaru, Schomp Mazda and Schomp Hyundai, joined the cause and donated to benefit Children's Colorado as well. With these additions, we made a larger annual donation than ever before, with a total of $36,000 raised this year alone. Throughout the 29 year partnership, Schomp Automotive has raised nearly $400,000 for Children's Colorado!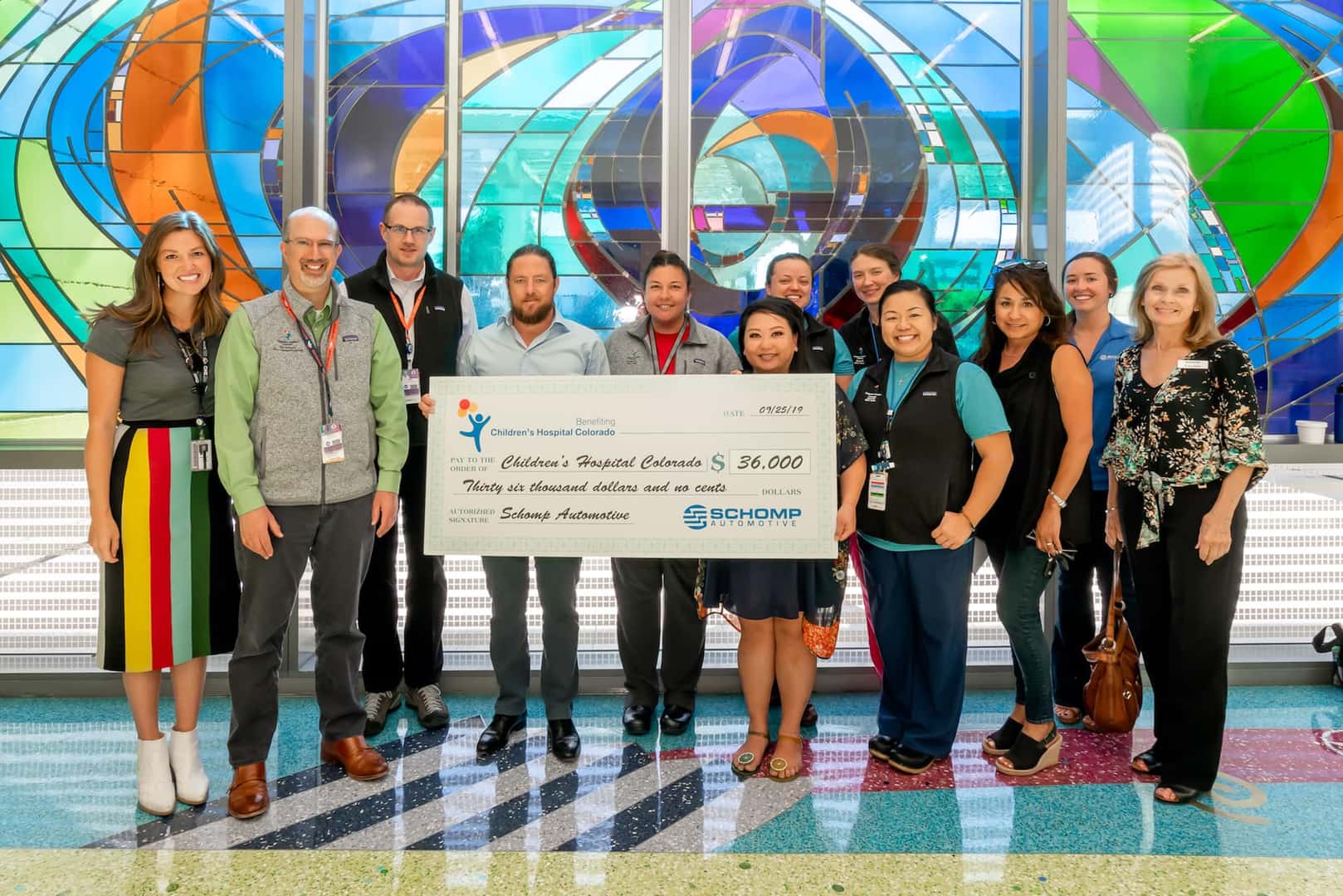 During the check presentation, our Schomp team received a tour of the Children's Colorado Burn Unit to get a firsthand look at where our dollars go and how they help to improve the lives of the children who are being treated. We toured the bathing room and helipad with the Corporate Partnership Manager from Children's Colorado, as well as received an introduction to the Burn Unit Nurses, EMS Team, and Helicopter team.
More About Pediatric Burns
We also learned a lot about the patients at the hospital. Children's burns are more difficult to treat compared to adults because of the growth and stretching of their skin that has not occurred yet compared to a fully-developed adult. The nurses have to watch closely to make sure the wounds/scars are healing properly and will continue to do so into their adulthood. If not, they will have to do more surgery to allow for growth.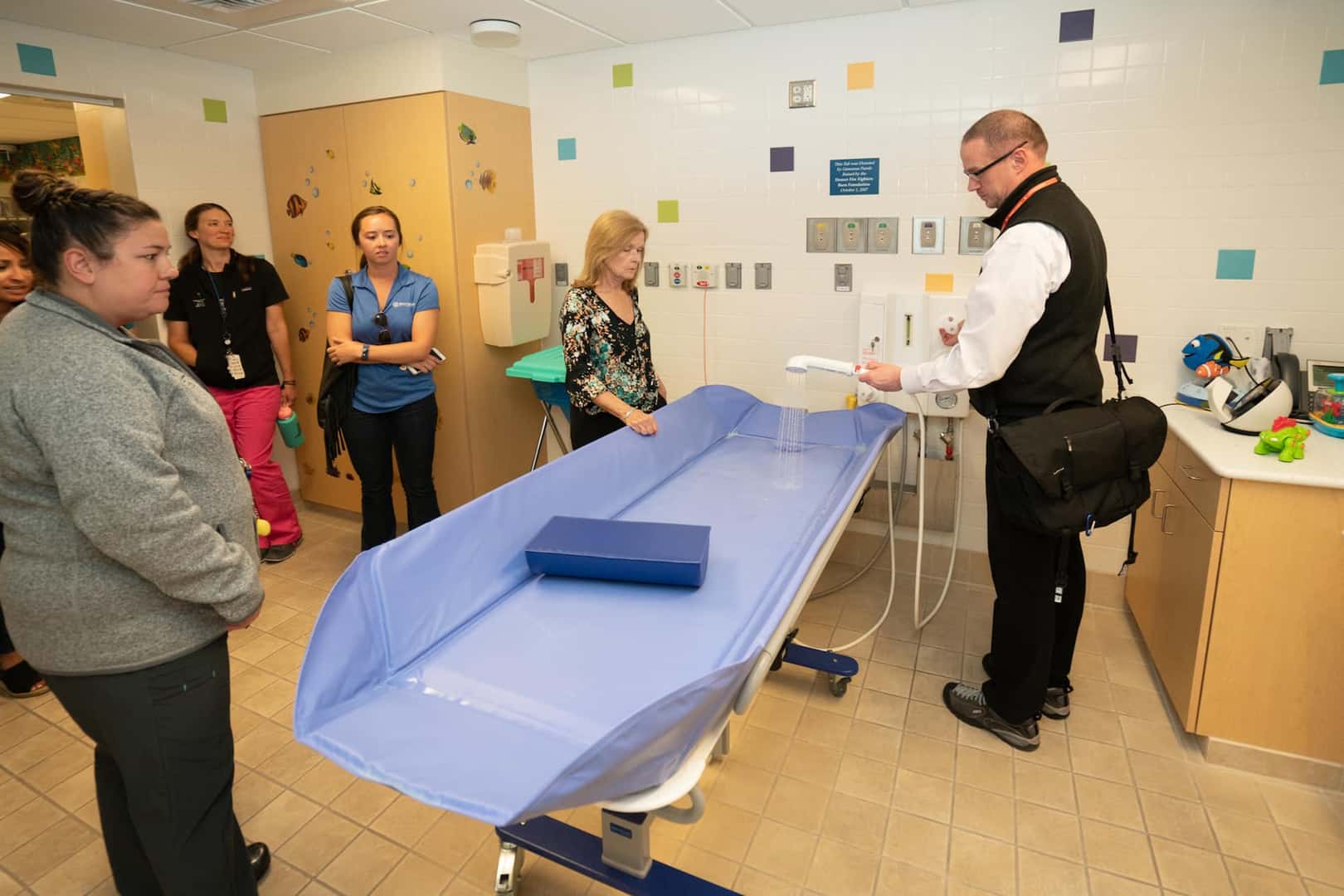 All in all, this was a very eye-opening day for our team, and we're extremely grateful for getting to see exactly how our donations ease the lives of kids at Children's Colorado. We're even more passionate about supporting this cause in the future, and we look forward to a partnership for many years to come.  
View Photos Here: http://bit.ly/2pRVnyB